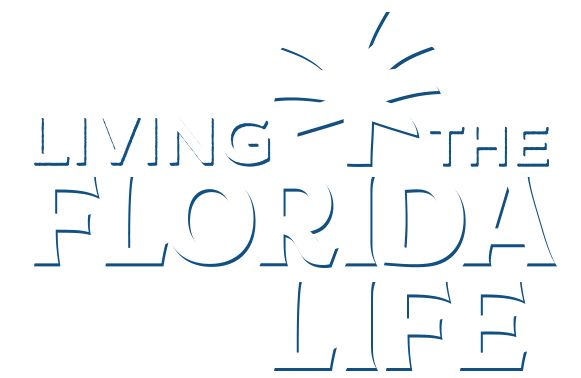 Living the Florida Life is a new lifestyle show that showcases everything there is to love about the Sunshine State.
Host Jen Stacy takes us to beautiful beaches and boating destinations, visits unique attractions, and samples offerings from incredible Florida restaurants. We'll also get fishing tips from some of Florida's top anglers, and improve our golf game with the Golf Doctor, Mike Calbot. Restauranteur and artist Tony Phelan introduces us to Florida artists, musicians, and authors during his "Traveling with Tony" segments.
We aim to take our viewers on a vacation each time they watch.
This—is Living the Florida Life!
Pure Florida
Step aboard the Kudu as we cruise the off-shore waters of Southwest Florida with Harry Julian and Pure Florida. Learn about the abundant fishing industry in the area as well as the newly created Artificial Reef off the coast of Naples, one of the most diverse and far reaching reefs in Florida.
Leoma Lovegrove
On this segment, we go travelling with Tony Phelan to visit the pearl of Matlacha island, world renowned artist Leoma Lovegrove. We get an inside look at her art gallery as well as some history behind her continued success.
The Golf Doctor
Golf is an essential ingredient to the Florida lifestyle, and who best to learn the basics from than the 'Golf Doctor' himself, Mike Calbot. This is the first of many lessons we will learn from Mike and other professionals as we continue 'Living the Florida Life.'
Craft Beer Craze
Jump on board the Craft Beer Craze as we explore one of Florida's most thriving industries.  With interviews from the owners of Fort Myers Brewing and Bone Hook Brewing, two of the area's most popular breweries, we get an inside look at this growing sensation to the Florida community.
Edison Ford Winter Estates
Take a step back in time as we visit one of the top 10 most frequented tourist attractions in the nation, the Edison Ford Winter Estates in Fort Myers. Lead by the expert Lisa Sbuttoni, we get to explore this 20 acre site and learn about the life of one of the nation's most admired entrepreneurs.
Nor-Tech
We feel the need for speed in this segment as we visit the ever popular Nor-Tech High Performance Boat factory in North Fort Myers. Here we get an inside look at the history and production of the fastest center console water crafts available on the market.
.
Food Truck Craze
In this segment we pay a visit to 3 popular food trucks – Mobstah Lobstah, Sweet Cheeses, and Coasting Donuts. With a combined annual revenue of $2.7 Billion in 2017, we find out why this is one of the fastest growing industries in Florida.
Hemingway Lindsay Family
Here we catch a glimpse of the Hemingway Lindsay Family with interviews from the niece of Ernest Hemingway himself; award winning screenwriter and Author Hilary Hemingway and her husband Jeff Lindsay, the bestselling author of the Dexter series of novels.
.
The Golf Doctor
Swing over to golf course with another lesson from the Golf Doctor, Mike Calbot. This week we improve our short game by learning some key fundamentals of chipping and pitching.
Island Crab Company
In this segment we take a close look at the operations of Island Crab Company in Pine Island Florida. Take a tour with its founder Jeff Haugland and see how this successful fishery keeps up with the increasing demand of fresh product from the Gulf.
.
Never Mind Awesome Bar
Known as  the "protein king," gourmet chef and restaurant pioneer  Shannon Yates gives us an inside look at his most popular restaurant the Never Mind Awesome Bar and Eatery. Based out of Cape Coral this unique establishment has crafted a local reputation for excellent food, tasty beverages, good ole fashion family fun.
.
Marine Max
Sail away with Marine Max and learn what makes this boating company so successful. With a team of over 60 full time members, Marine Max has quickly made a name for itself as one of the premier boating establishments in Florida, and we discover just what a "boating lifestyle" means.
The Gatlins
Here we discover one of Southwest Florida's most dynamic entertainment duos Darryl and Andrea Gatlin. As a former Nashville star and cousin to the famous Gatlin Brothers, Darryl gives us an inside look at his rise to fame, and a history of their success over the years as one of the most popular singing acts around.
.
Clampett's Corner
Want to improve your game? On this segment we learn from one of the most sought after instructors in the business, Bobby Clampett. Using Impact Based instruction, this former PGA member and current Champions Tour player will teach us the fundamentals of correcting our slice.
Blues, Brews & BBQ Festival
Learn about the upcoming annual Blues, Brews & BBQ Festival held at beautiful Tin City in Naples. This free event features live music, concessions, vendors, waterfront dining & shopping and much more!
.
Restaurants Gather & Fathoms
On this segment we spend a day with the Hoffmans and see how they have created two of the most popular dining destinations in Cape Coral – Gather and Fathoms. Serving everything from burgers to unique seafood entrees, these restaurants offer a family fun atmosphere with great service.
Pure Florida
Explore all that Pure Florida has to offer – everything from fishing charters, boat rentals, jet skies, eco tours, site seeing cruises, and their one of kind jet boat! Harry Julian and his team of naturalists cater to over 150,000 guests each year, educating them on the wonders and beauty of the SWFL landscape.
.
Clampett's Corner
Take another lesson from pro golfer and master PGA instructor Bobby Clampett in this episode's Clampett's Corner. Using the latest in instructional technology we learn how to improve our driving game.
Clyde Butcher
Take a step into the life of world renowned photographic artist and humanitarian Clyde Butcher. His style is unique, and his art is breathtaking and has captured the attention of people from all over the world.
.
In The Kitchen
Join Deep Lagoon seafood's executive chef Nic Hartzer as he prepares a special entrée, Bourbon Glazed Salmon. Here we learn how to prepare this unique dish in our own kitchen.